Time is a valuable resource utilize is effectively. Several families and bridal couples do not have sufficient time for the comprehensive arrangement and exertion that an attractive wedding requires. Planning a wedding can be extremely overwhelming, a busy couple and family can make mistakes in planning that can flop the full event.
What a profession wedding consultant can do
A consultant helps to make your wedding dream come true–and perhaps saving you from expensive mistakes—a wedding consultant will costly save your time. With today's hectic routines, most of couples and their families have not sufficient time for the thorough planning and effort that a lovely nuptial requires.
Can we do it Ourselves?
Couple undoubtedly can do the planning themselves, it's fun IF you are detailed oriented person and have sufficient time. It likewise can be a hassle: checking several sources minutely, ensuring completely the details are in place and worrying if everything will turn out all right.
Why should hire a wedding /full show consultant?
you've been dreaming about your wedding, to make it memorable. However, planning a wedding isn't all amusing and fun—its full of efforts to arrange your big day! If you're feeling overwhelmed, consider hiring a wedding planner.
A wedding planner is someone who plans your wedding from start to finish. She's there by your side from the beginning to help and guide you through the wedding planning process All arrangements from vendors, accessories, etiquette to the minutest of details will be taken care by this professional who has the skills and contacts to make your day come together seamlessly.  Hiring a professional will help you to enjoy the planning process without stress. A wedding is, after all, a fun and exciting event that you're supposed to enjoy to the fullest.
Should I hire a wedding consultant.
It depends on how much of your time and energy you are prepared to commit, your wedding planner can be involved as much or as little as you'd like. A total 10-15% of total wedding is required for wedding planner. Question yourself before signing a wedding planner. If you answer yes more than no, then a wedding planner may be a good fit for you. Ask your self
Can you spare 5-7 hours a week to wedding planning?
Are you a good planer and detail-oriented person?
Do you have very little knowledge of what planning a wedding entails?
What will be venue of wedding. Are you planning to have traditional or unique wedding in an exclusive place (not a hotel, restaurant, or banquet hall)?
Are you unable to predict what you want your wedding to be like?
Do you feel you need a professional to guide you with their advice and expertise?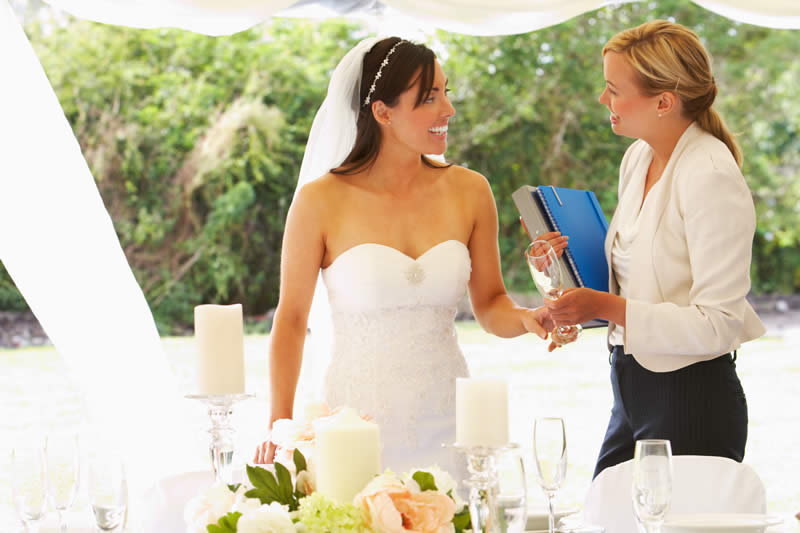 Decide what kind of planer you must invest in,
All Association of Bridal Consultants members claims to be reputable. You should verify a bridal consultant's status. Be sure to ask the consultant during the interview what kind of education and experience they have, what were famous projects he has done. Some senior members have the designation of Master Bridal Consultant. Each of these has a certificate and indicates. Certificates indicating that they have completed this training also may be displayed.